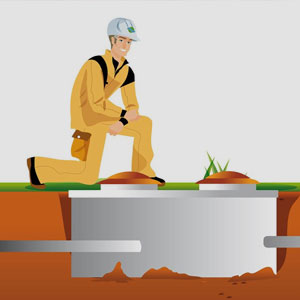 Septic tanks typically require pumping every three to four years — based on the number of people in your household — in order to stay running and working properly. Our specialists pump, inspect and ensure that your septic system is good to go before leaving your property.
A breakdown in your septic system results in major problems for you and your home. For this reason alone, it is best to use trusted professionals to take care of your septic pumping and maintenance. At Rapid Plumbing, our trained and knowledgeable septic technicians provide top-of the line septic services with exceptional customer service.
Without proper maintenance, a septic system breakdown can ruin your entire wastewater system and drainfield, meaning thousands of dollars in repairs. If your toilets currently experience flushing issues or your drains make odd noises, it is probably time to have your septic system cleaned.
It's always better to be ahead of the problem than behind it, so if you believe that your system is overdue for maintenance, call Rapid Plumbing today for a free estimate.
For more information about septic tank pumping from Rapid Plumbing & Drain Service, please contact us here or call us directly at 800.937.5667.