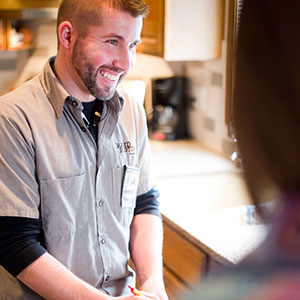 Your plumbing system stands up as arguably the most vital system in your home. Most families would be hard pressed to go very long without using some element of their home's plumbing system.
The health, cleanliness and well-being of your household all depend on it. It gets taken for granted and is often overlooked until there is a backup or leak, which can lead to inconvenient and expensive repairs.
Rapid Plumbing and Drain Service's Preferred Membership Program takes a proactive approach by inspecting, testing and addressing problems before they get out of hand, all at a discounted rate.
Our preferred members appreciate having the peace of mind that comes from knowing that even a major plumbing repair will not break their budget.
Preferred Membership Program Benefits
Free yearly plumbing inspection: Pipes, toilets, drains, hoses and water heaters.
Free yearly sewer line video inspection: The best way to get a look at the inner workings of your plumbing, allowing us to address problems before they occur.
Front of the line service: Our highest priority service. Should a plumbing need arise, your service call will be scheduled ahead of non-members.
Discounts: All service, materials and parts at 15% off the standard rate, no exceptions.
Written reports: Your entire plumbing history documented in detail. We will file these reports and provide you with a copy for your records.
Expertise and protection: We are trained, licensed, insured and bring over 100 years of combined knowledge and experience to every job.
Transferrable membership: If you are relocating within our service area, you can take your membership with you. If your move is beyond our reach, use it as a sales perk for the purchasers of your home.
Flexible programs: We offer one, three or five year memberships with discounts for renewing or increasing the length of your plan.
For more information about the Preferred Membership Program from Rapid Plumbing & Drain Service, please contact us here or call us directly at 800.937.5667.